Lely industries is a worldwide innovator in the international agro-technology market and a market leader in the sale of automated milking systems. Focusing on innovative automated farming methods ever since its foundation in 1948, the company upholds a strong vision of "A sustainable, profitable and enjoyable future in farming".
Headquartered in the Netherlands, Lely operates in more than 60 countries worldwide, inspiring people to "create innovative solutions" to assist farmers "excel in sustainable milk production, forage harvesting and energy sourcing". The company's core activities include the development, production and sale of advanced and innovative agro-technology. With more than 60 years of practical experience and research, Lely – the "innovators in agriculture" – today own an impressive portfolio of products and services ranging from forage harvesting to barn cleaners, automated feeding systems and milking robots.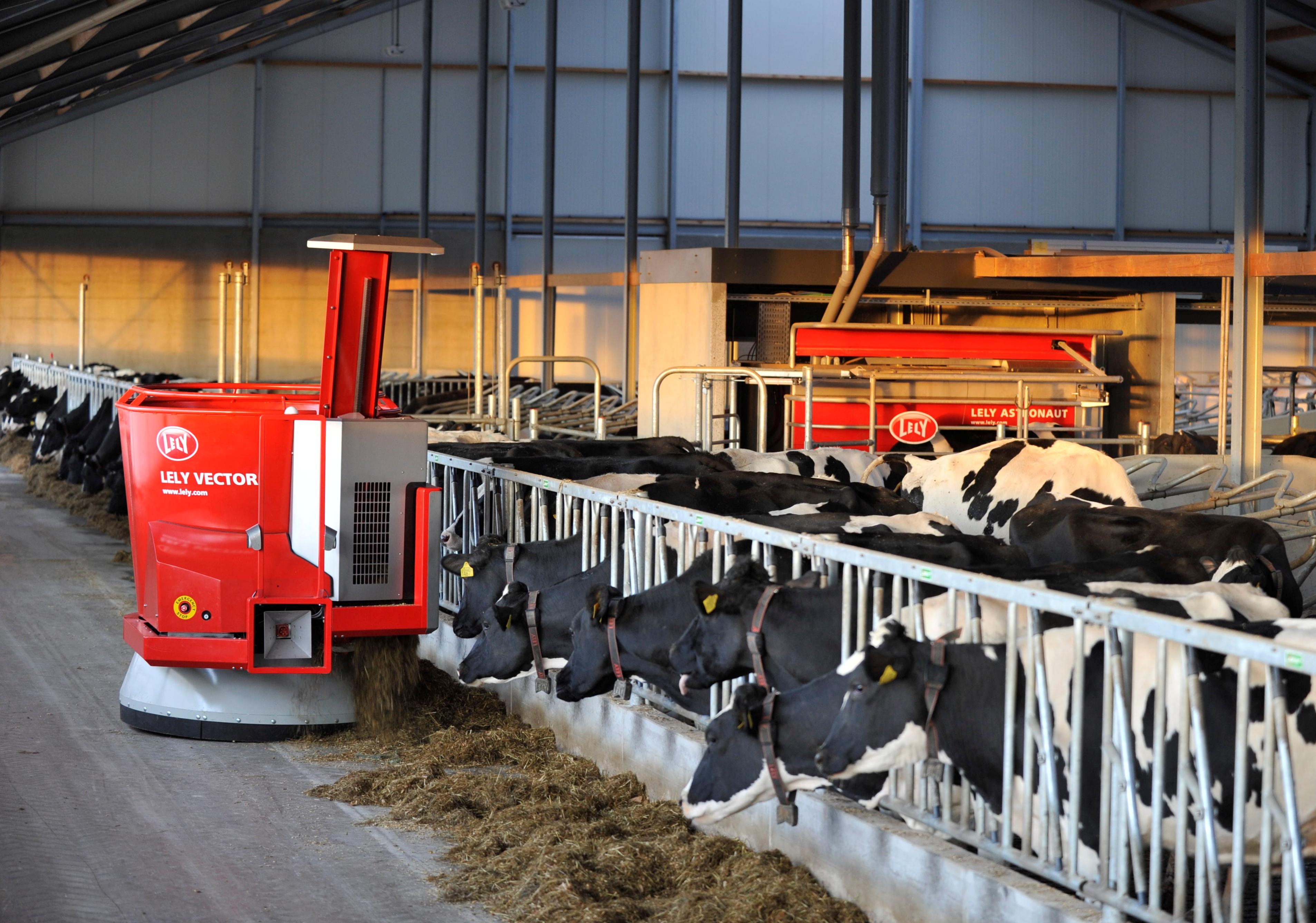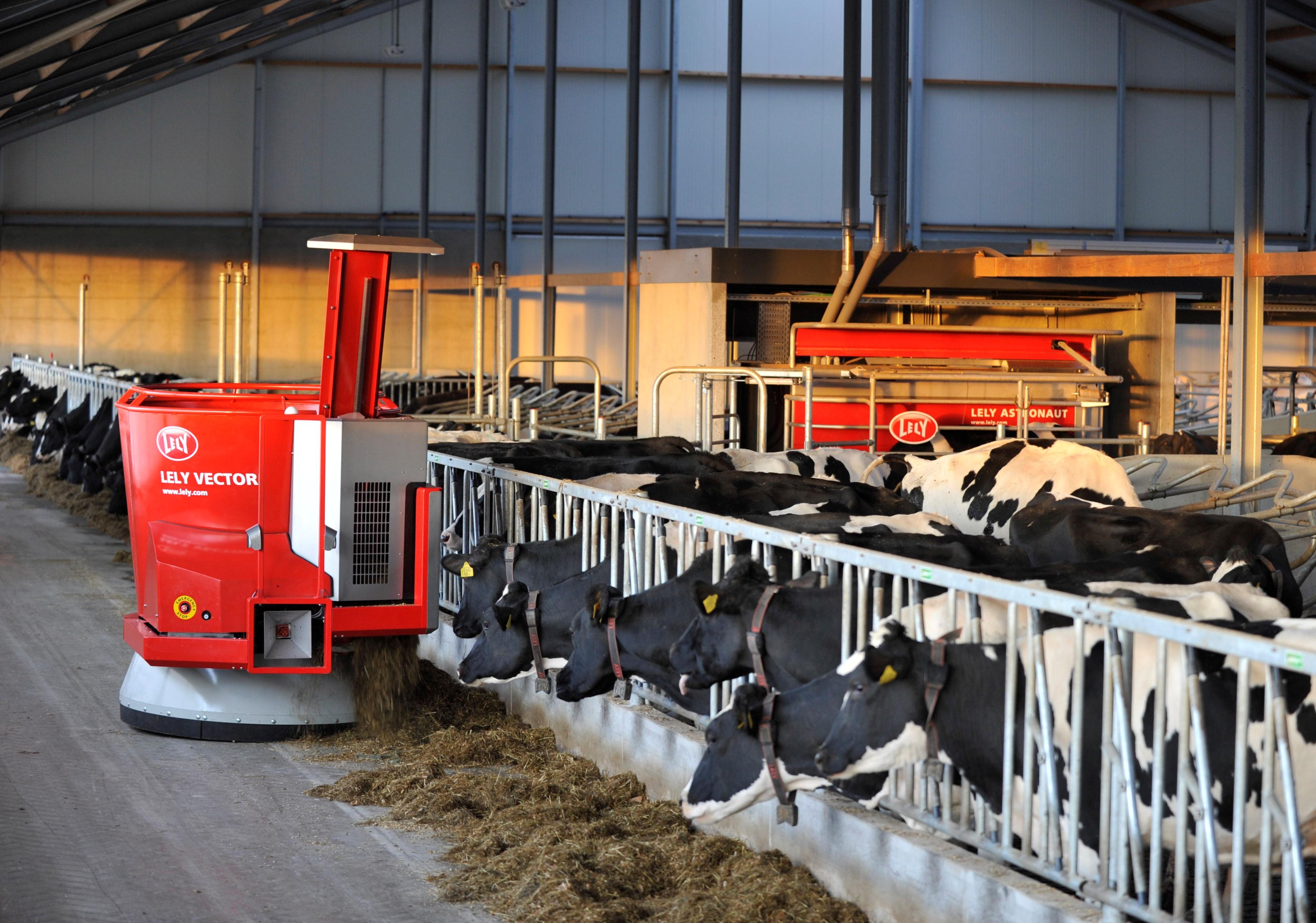 Artificial Intelligence in farming
Apart from its wide range of services that reduce manual tasks on farms, the industry with its strong customer focus encourages farmers to work smart, not hard. It takes the responsibility to educate farmers of the change in the management system that would occur with the transition from conventional to automated farming, and of the benefits the use of artificial intelligence techniques in farming would bring, such as, better well-being of cows, greater quality of milk and efficient farming that in turn make farms more profitable and durable, and farmers' lives easier and more enjoyable!
The most popular Lely's product is the Lely Astronaut, a robotic milking system. When the cow enters the robot, it attaches the teat cups, milks the cow, detaches and carries out post treatment. Milk is analysed in the robot in real time and substandard milk is immediately separated. Besides milking, there are also fully autonomous robots; Lely Discovery that regularly cleans the barn and feeding robot Lely Vector that distributes fodder to the animals. Everything is fully automated. It is a combination of mechanics, robotics, computer vision and AI. The farmer's presence is required only when the animal or the robot needs his attention, i.e. animal is falling sick or the robot needs some part to be replaced; this is called management by exception. With farming made so easy by AI, it is now quite common that farmers have part time jobs in a bank, a software company or any field for that matter.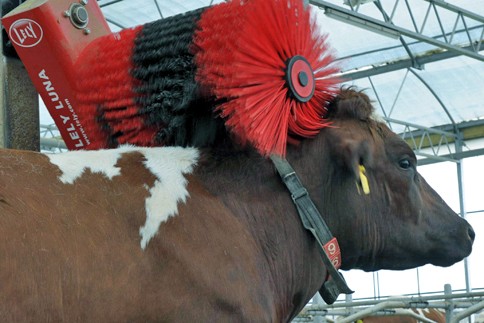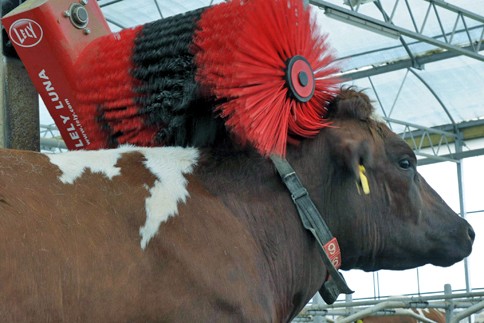 Animal-friendly farming
Unconditional respect for animals is a policy that Lely strongly upholds. The cow is the starting point for each and every product that it produces. The company is highly acclaimed for its robotic milking approach that enables "free cow traffic" – cows approach the milking robots at their own will as they can feast on some fodder around the robots and enjoy being groomed. This not just ensures happier cows, but the resulting data also indicates that the cows produce more milk and remain healthier. Furthermore, all Lely products stand out due to minimum consumption of energy, this clearly reflects the company's efforts towards a greener environment.  
Lely at FIT
Lely has been in co-operation with the Faculty of Information Technology (FIT) in Prague since 2014, having published its first assignment on the Portal Cooperation with Industry (Portál spolupráce s průmyslem). The assignment was to improve automatic detection of cow's heat (oestrus) using machine learning methods. For further explanation, in a modern farm, cows commonly wear sensors. A widely used "cow wearable" is an activity sensor, which records locomotion behavior. This sensor is in the form of a collar tag and is very often combined with a sensor recording rumination. The goal of the assignment was to detect heat using time series of activity and rumination; with a data driven approach and minimum domain knowledge. The project proved to be very successful and confirmed that the cooperation could be beneficial for both Lely and the students who have the opportunity to work on real research and innovative projects.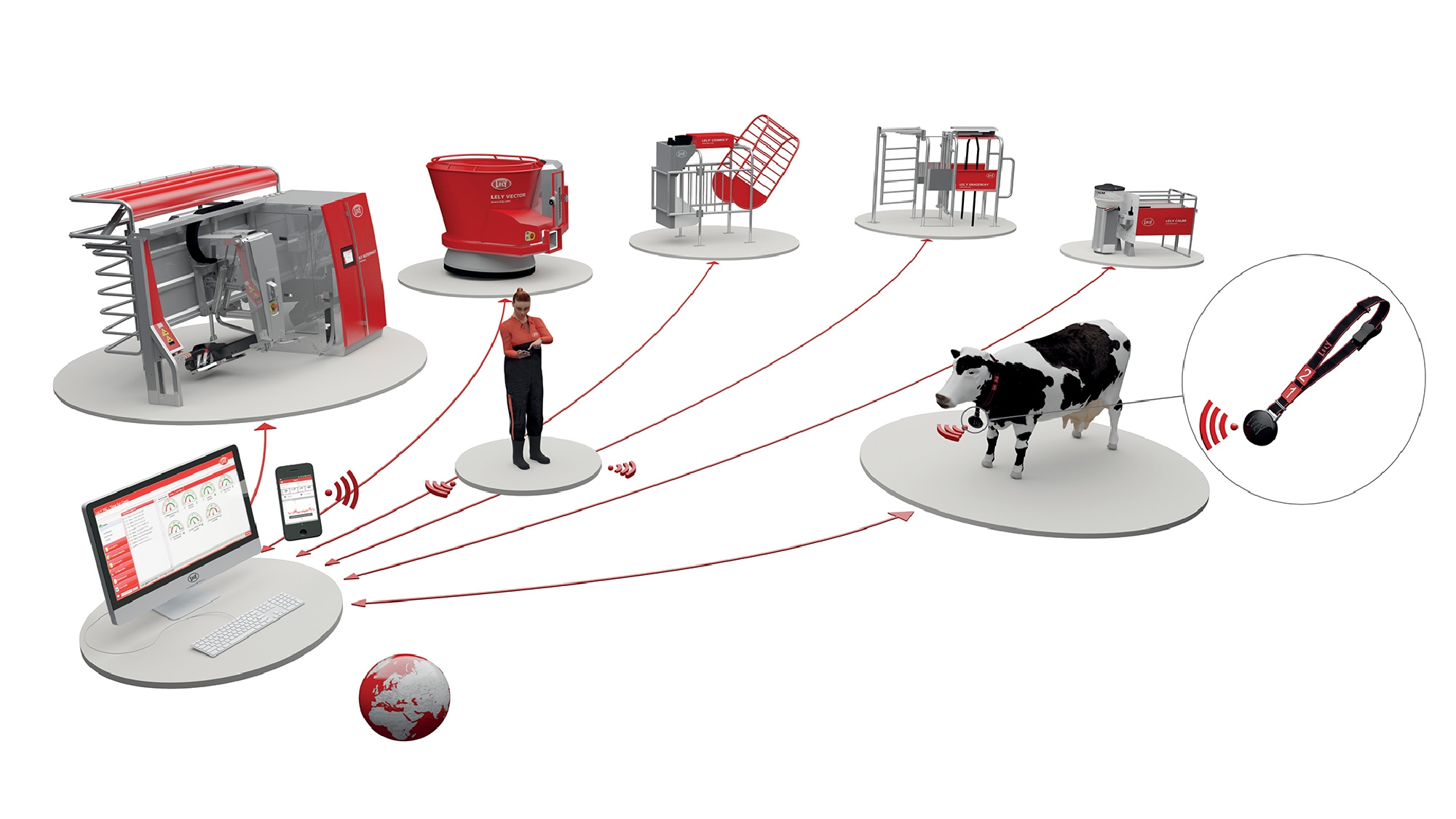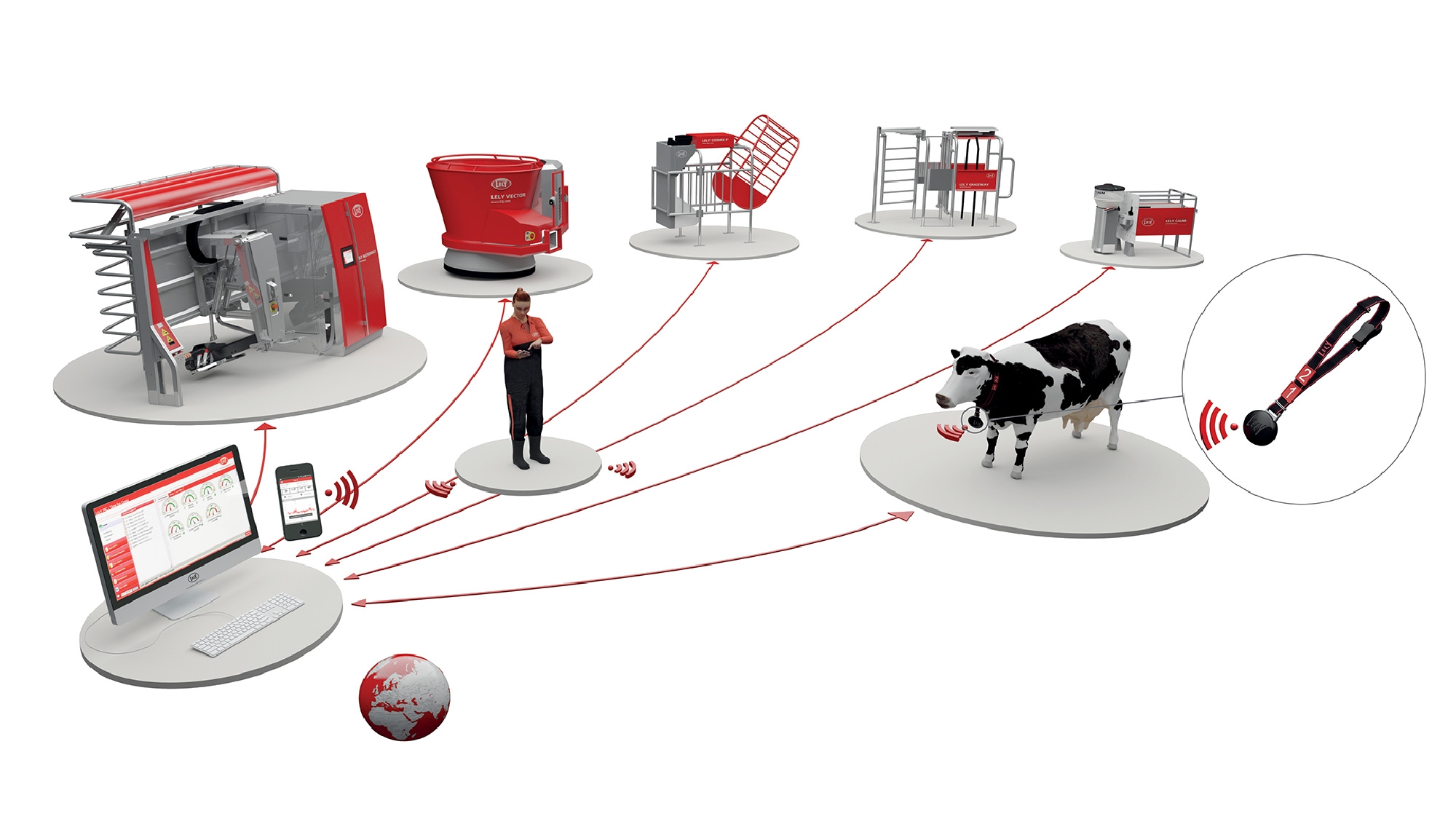 In 2015 the innovation department at Lely decided to strengthen the cooperation and become a gold partner of FIT.
Joint research
Lely always researches state of the art algorithms and AI techniques to improve its products and support farmer's decisions; this is where Lely and FIT reach consensus. Since 2015 several joint research projects are running in cooperation with the Czech Technical University (CTU). An interesting joint research to draw focus on is in the field of dairy cows' behaviour. FIT students are analysing data in order to extract information about cows' daily routine, social interactions and explain behavioural patterns. Experts from Lely and the University of Wageningen (Netherlands) help with the domain knowledge. Another project closely related to the analysis of behaviour is BarnSim, a multiagent system for simulation of dairy barns. Each animal as well as robot is an autonomous individual with its own physique and behaviour. Cows interact among themselves and also with the robots, the whole set of individuals make a complex dynamic system that simulates behaviour on a dairy barn. This can be very useful to optimize the barn itself, number of animals and robots.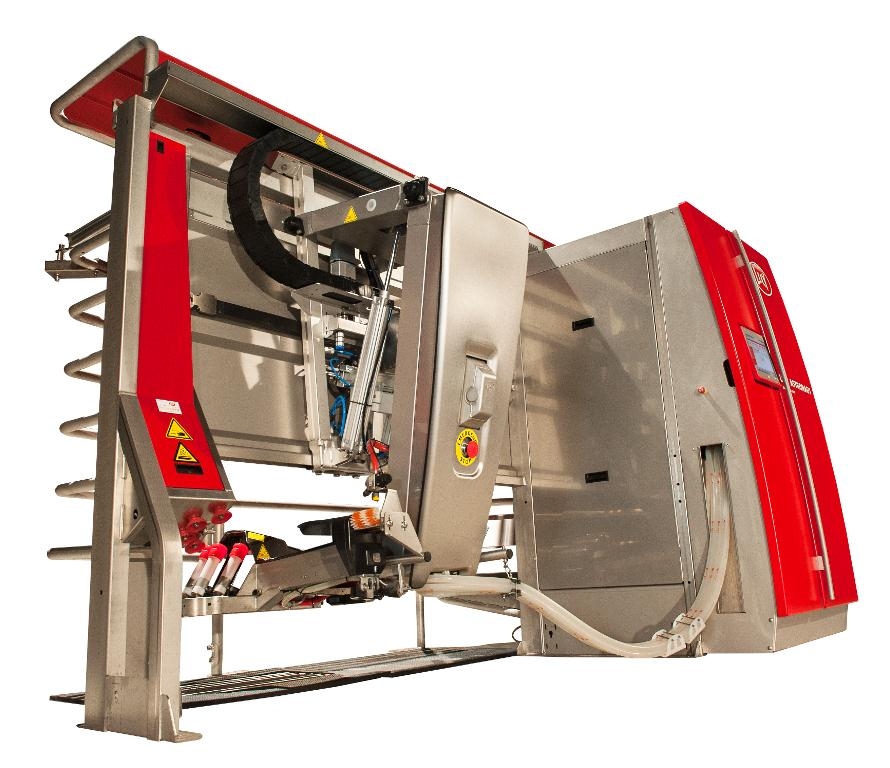 Lely and you! (Opportunities for students)
If you would like to try your AI, machine learning and data mining skills on real data, we encourage you to make a leap at the opportunity, as Lely offers an array of interesting and engaging assignments that are regularly published on the portal. Your work can help ensure better well-being of cows on dairy farms, better quality of milk and uphold green farming. Gain practical experience with the innovators in agriculture!
We also supervise bachelor and master thesis, however, preferably after some prior co-operation and experience with the student. Lely prefers long term collaboration with students and certainly under the supervision of our specialists. Collaborations usually begin with an assignment over the portal, assigned as a semester project, and when the co-operation proves beneficial for both ends, we co-operate further!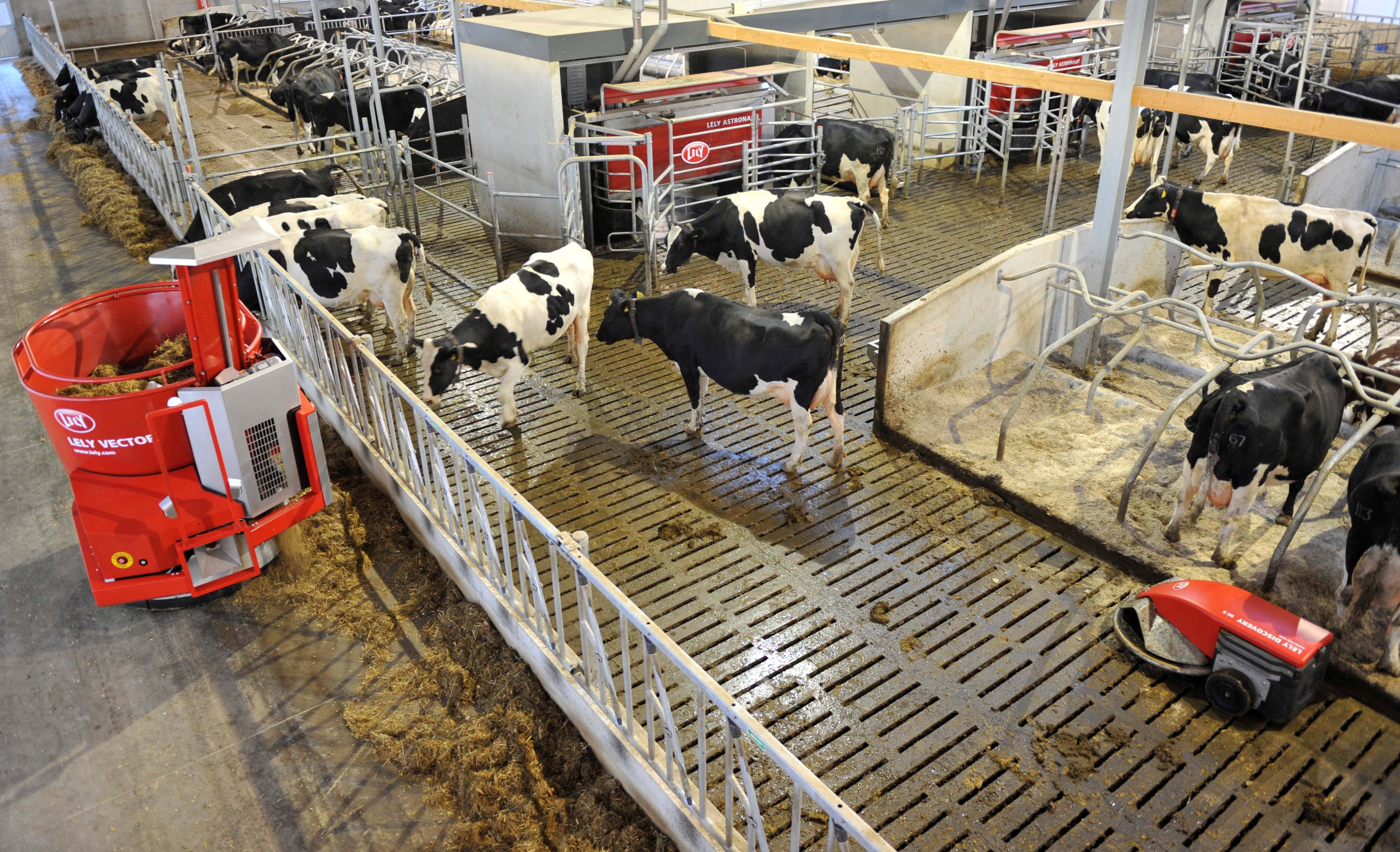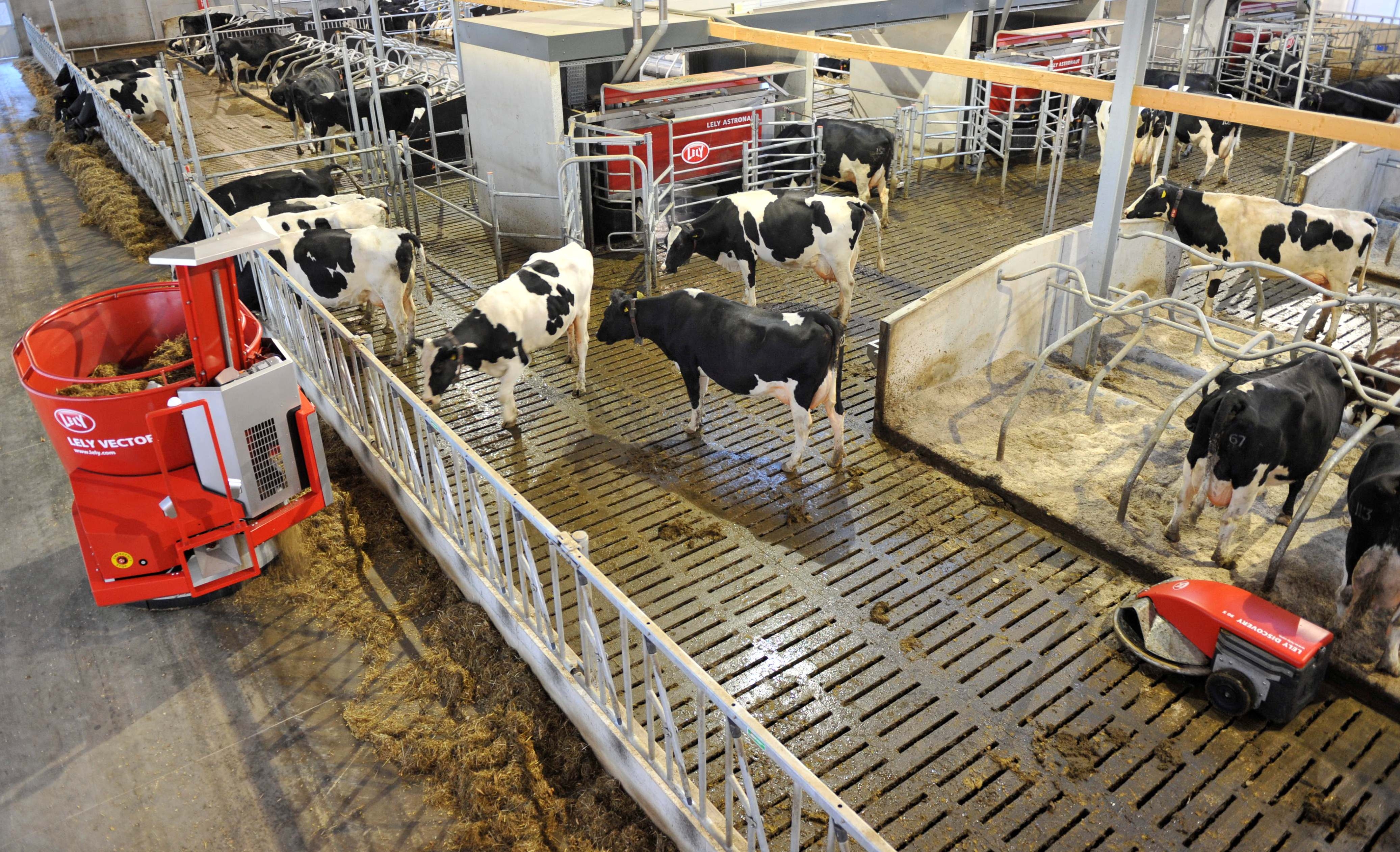 Lely's assignments at FIT are supervised by the Data Science Laboratory or Datamole, s.r.o., a company that is a research and development partner of Lely. Datamole has a joint research lab at FIT that you can reach on the 13th floor. If you would like to know more about Lely, stop by at TH:A-1349. You can also interact with Lely scientists at Co@FIT.
The opportunity is yours and now! Let's work together toward a sustainable, profitable and enjoyable future in farming. Let's innovate!  
Autor: Tomáš Borovička